Read Time:
2 Minute, 46 Second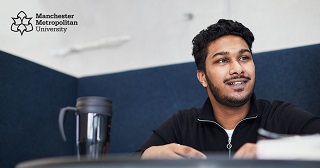 With the international jobs market more competitive than ever, it's important for students to begin planning for their future career prior to entering the workforce. At Manchester Metropolitan University, your employability is a priority. You will have several opportunities to network and gain experience throughout your time at Manchester Met. Keep reading to find out how the university works with students like you to ensure that you will have the ability to succeed in your desired career!
Advice workshops, industry networking, guest speakers and career fairs are all held regularly at Manchester Met, allowing you to learn how to market yourself and make valuable connections. The connections you make at these events can likely lead to finding work, as employers attend with the intention to fill roles at their companies with Manchester Met students. 
As a graduate of Manchester Met you will have lifelong access to great digital career resources provided by the university to all alumni. This includes My Career Hub, a jobs board that is exclusive to Manchester Met students and graduates. All you have to do is log in using your student email and password then you can browse through available jobs on a local or national level.
Manchester Met works with top global companies like:
IBM
Bentley Motors
Bosch
Boohoo.com
Microsoft
Nike
Adidas
Puma
SAP
Texas Instruments
Volkswagen
Walt Disney
Gaining work experience prior to graduation is the key to showing employers what you are capable of. It's important for students to already have established some work experience prior to graduation because it makes a real difference in the hiring process. Through industry links with global companies, Manchester Met provides several opportunities for its students to have internships and other work experiences.
Manchester Met offers students paid, temporary job opportunities through this program. These jobs cover a wide range of fields including creative positions, assisting on cutting-edge research projects, sport roles, event ambassadors, IT support, school outreach and many more.
The staff at the Careers and Employability Centre are dedicated and experienced with helping students succeed in their desired career path.
There are so many reasons why international students choose Manchester Met and the fact that students find work here is just one. If you'd like to learn more about studying here, be sure to visit the Manchester Metropolitan University profile. Here, you can read more facts about the institution and submit a form to request more information about Manchester Met and studying in the UK.
You can skip to the end and leave a response. Pinging is currently not allowed.